Commercial Building Details

UE BizHub Central is located at 12 Ang Mo Kio Street 64 Singapore 569088, district 20. It is made up of 2 buildings which are linked up by Sky Bridge. One building is 7 storeys and the other is 4 storey building. This commercial building is suitable for Research & Development, storage, office usage and also Engineering Design Works. The gross floor area is approximately 378,000 square feet.There are about 200 open and 438 covered lots in the car park.

There is a in-house auditorium that can house up to 190 pax and a boardroom that can hold up to 40 pax. There is also 1 cargo lift at each block that can hold up to 3 tonnes of weight.There are 5 loading bays with dock-levellers. There are also 4 other passenger lifts and 1 Firemen's lift. There is also a canteen within the premise.

PROJECT NAME
UE BizHub Central

TYPE
Business Park / Science Park

ADDRESS
12 Ang Mo Kio Street 64 (S) 569088

DISTRICT
20

NEARBY MRT STATION(S)
• Yio Chu Kang Mrt Station
• Ang Mo Kio Mrt Station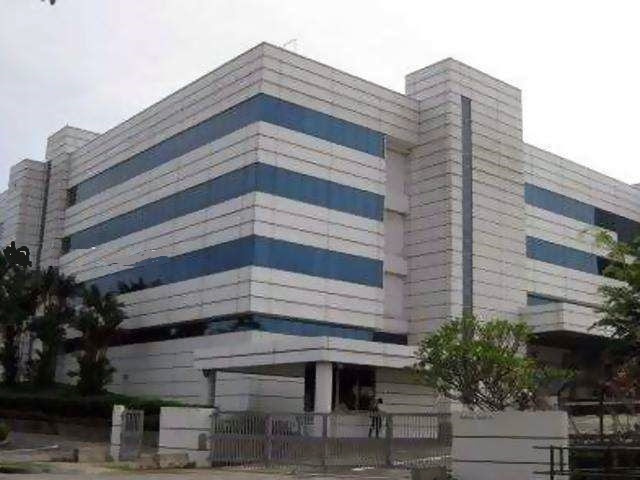 Commercial Building Location

UE BizHub Central is conveniently near to Ang Mo Kio and Yio Chu Kang Mrt stations. It is within 10-15 minutes' drive to Orchard and Central Business District. Major expressways such as CTE and SLE allow drivers easy access to any part of Singapore. There are also several bus stops nearby for public commuters.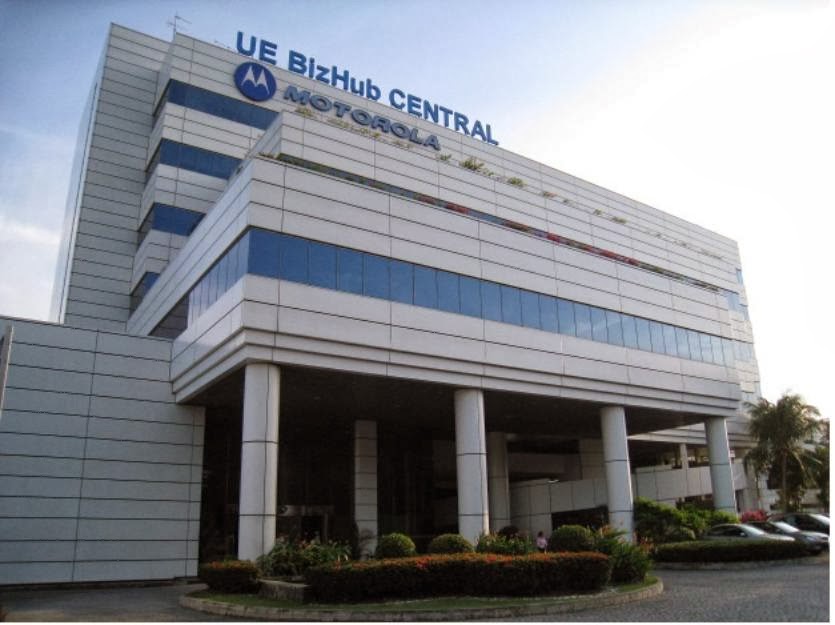 Amenities around

There is nothing more energizing and exciting than reveling in the pulse of the city. There is a cluster of exciting amenities around here:

Shopping: Nearby mega malls like Ang Mo Kio Hub, Jubilee and Nex Shopping Mall as well as many more others which have a myriad of amenities like eateries, retail shops, supermarkets and banks.

Restaurants: There are also nearby restaurants at Ang Mo Kio Central and Yio Chu Kang Central.

Supermarkets: The nearest supermarkets are Sheng Siong at Ang Mo Kio Avenue 3 and NTUC Fairprice at Amk Hub.

Healthcare: For medical consult, you can go to General Practitioner clinics in the area, Ang Mo Kio Polyclinic, Khoo Teck Phuat Hospital and Tan Tock Seng Hospital.

Education: The nearest educational institutions are Anderson Primary School, Mayflower Primary School, St Nicholas Girls' Primary School, Anderson Secondary School, Yio Chu Kang Secondary School, Presbyterian High School, Anderson Junior College and Nanyang Polytechnic.

Recreational facilities: There are many recreational facilities around here include The Grassroots' Club, Orchid Country Club, Yio Chu Kang Community Centre, Seletar Country Club and Cheng San Community Club.

Places of worship: For places of worship in this multi-racial and religion society, one can head to Longxuyan Jinshuiguan Temple at 4 Ang Mo Kio Street 63, Liuxun Sanhemiao Temple at 4 Ang Mo Kio Street 63, Hope Sanctuary Church at Econ Industrial Building, 2 Ang Mo Kio Street 64 and Masjid Al-Muttaqin Mosque at 5140 Ang Mo Kio Avenue 6.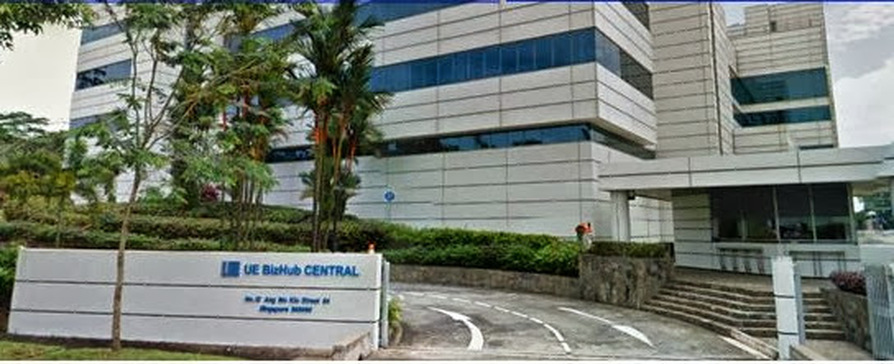 Conclusion

UE Bizhub Central is definitely a highly sought after commercial building due to its strategic location and the myriad of facilities that is nearby. For more details, please contact the relevant personnel.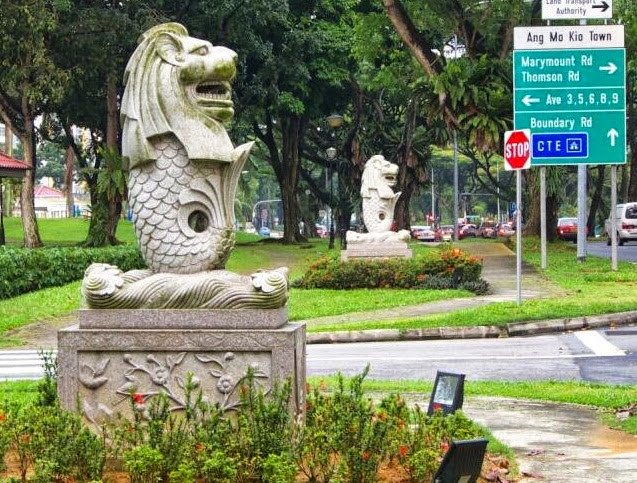 Did You Know?

1. Cheng San in Ang Mo Kio Town is named after an old Kampung Village called Kampung Cheng San. Kampung Cheng San is also known as Cheng Sua Lai which means " Green Hills Interior" in Hokkien. Back then, it is filled with many Hokkien and Teochew Villages. There are Malay and Indian families who live here too.

2. Within Ang Mo Kio Town there are 9 hawker centres and wet markets. The very first one was the market located at 226 along Ang Mo Kio Avenue 1. The rest are Yio Chu Kang View Market and Food Centre, Teck Ghee Court Market and Food Centre, Teck Ghee Square Market and Hawker Centre, Kebun Bahru Market and Food Centre, Mayflower Market and Food Centre, Chong Boon Market and Food Centre, Ang Mo Kio Central Market and Cooked Food Centre and Cheng San Market and Cooked Food Centre.

3. There is a pair of merlions located at a car park entrance at Ang Mo Kio Block 216-222. They have been there for more than a decade. It was built in 1998 by Ang Mo Kio Residential Committee. Few years back, the merlions were almost forced to be demolished by Singapore Tourism Board. This is because only so far only 5 Merlions are authorized to be in Singapore. They are located at Singapore River (2 of them), another one at Tourism Court, another gigantic one at Sentosa and the last one is the Merlion of Mount Faber